SHAKESPEARE MONOLOGUE
& SCENE CONTEST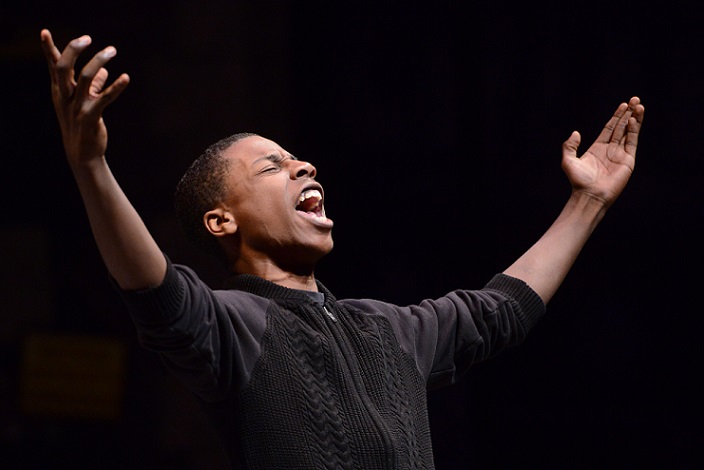 We are thrilled to invite schools and youth community organizations to the Shakespeare Monologue & Scene Contest, presented by Richard W. Moriarty, M.D.
About the Shakespeare Monologue & Scene Contest
Pittsburgh Public Theater's Shakespeare Monologue & Scene Contest is a time-honored tradition that began over 20 years ago with just 75 students. Now, hundreds of students participate schools across the region annually! At the heart of the Shakespeare Contest remains a dedication to instilling a love for the theater and appreciation for Shakespeare into the lives of young people.
Students in grades 4-12 are invited to participate as part of their school or an activity group with a monologue or scene from one of Shakespeare's plays. Students are split into the lower division (grades 4-7) and upper division (grades 8-12) for judging purposes. Participating groups receive a free workshop and coaching session along with a contest T-shirt.
This year, all submissions to the preliminary rounds will be through video recording. A panel of independent judges will review all video submissions and will determine which students are invited to participate in the Showcase of Finalists, which will be held for an audience of invited guests on February 28.
A Best Scene and Best Monologue winner will be selected in both the Upper and Lower Divisions.