INSTITUTIONAL SUPPORT
Contact
Ryan Ferrebee, Director of Institutional Support
Phone
412.316.8200 ext. 733
rferrebee@ppt.org
Pittsburgh Public Theater is our region's flagship producing theater company. A vital anchor in the Cultural District, your investment through grants or sponsorships provides important and rewarding returns for our region and for your institution, including:
Visibility for Your Company
Entertainment Opportunities through The Public
Stimulation of the Economy
Creation of World-Class Theater
Delivery of Dynamic Education Programs
Whether you are a large corporation or a small business, each benefits package is customized to complement your marketing and philanthropic needs.

View The Public's Sponsorship Opportunities.
Pittsburgh Public Theater is eligible to receive Educational Improvement Tax Credit (EITC) support.
---
Thank you to our institutional partners:
$50,000+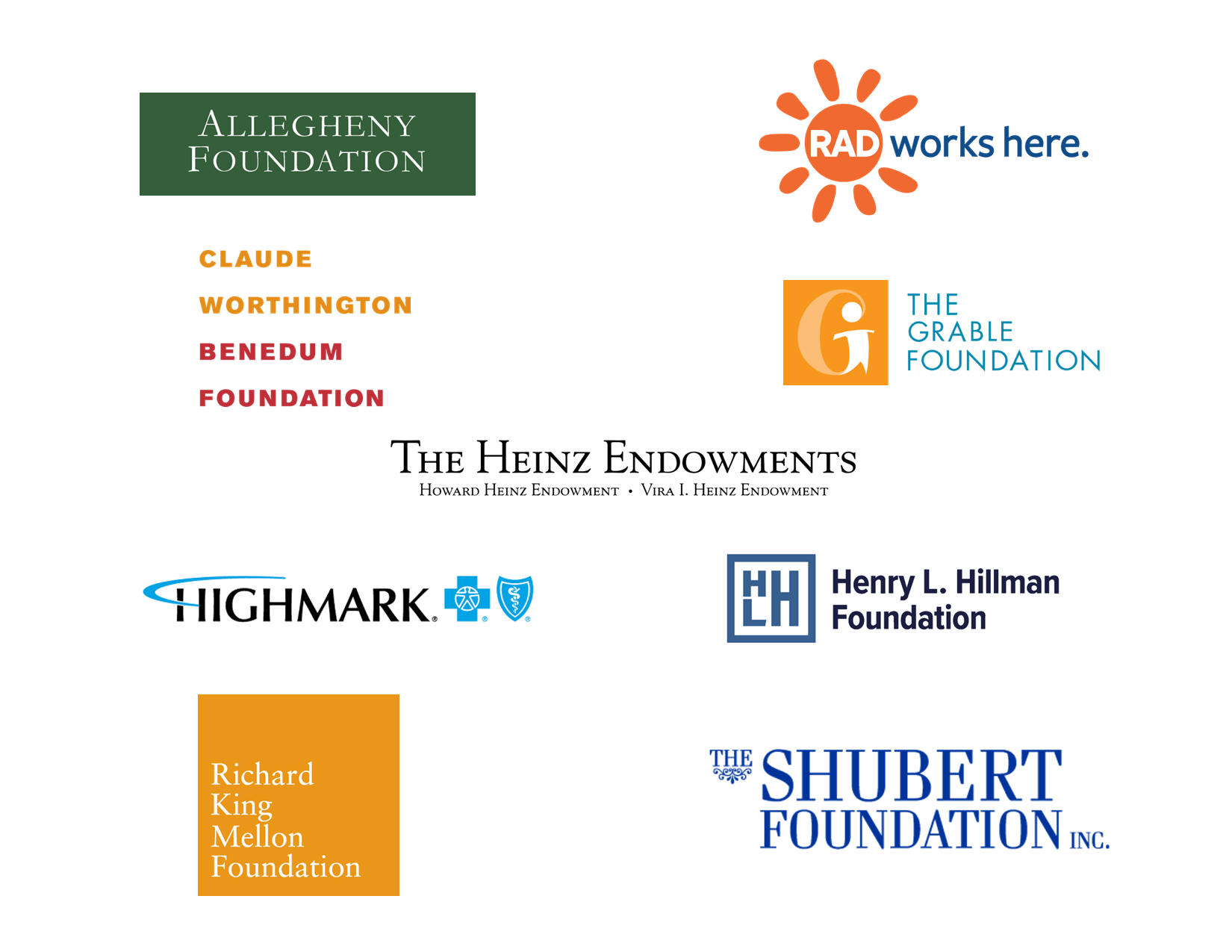 $20,000 - $49,999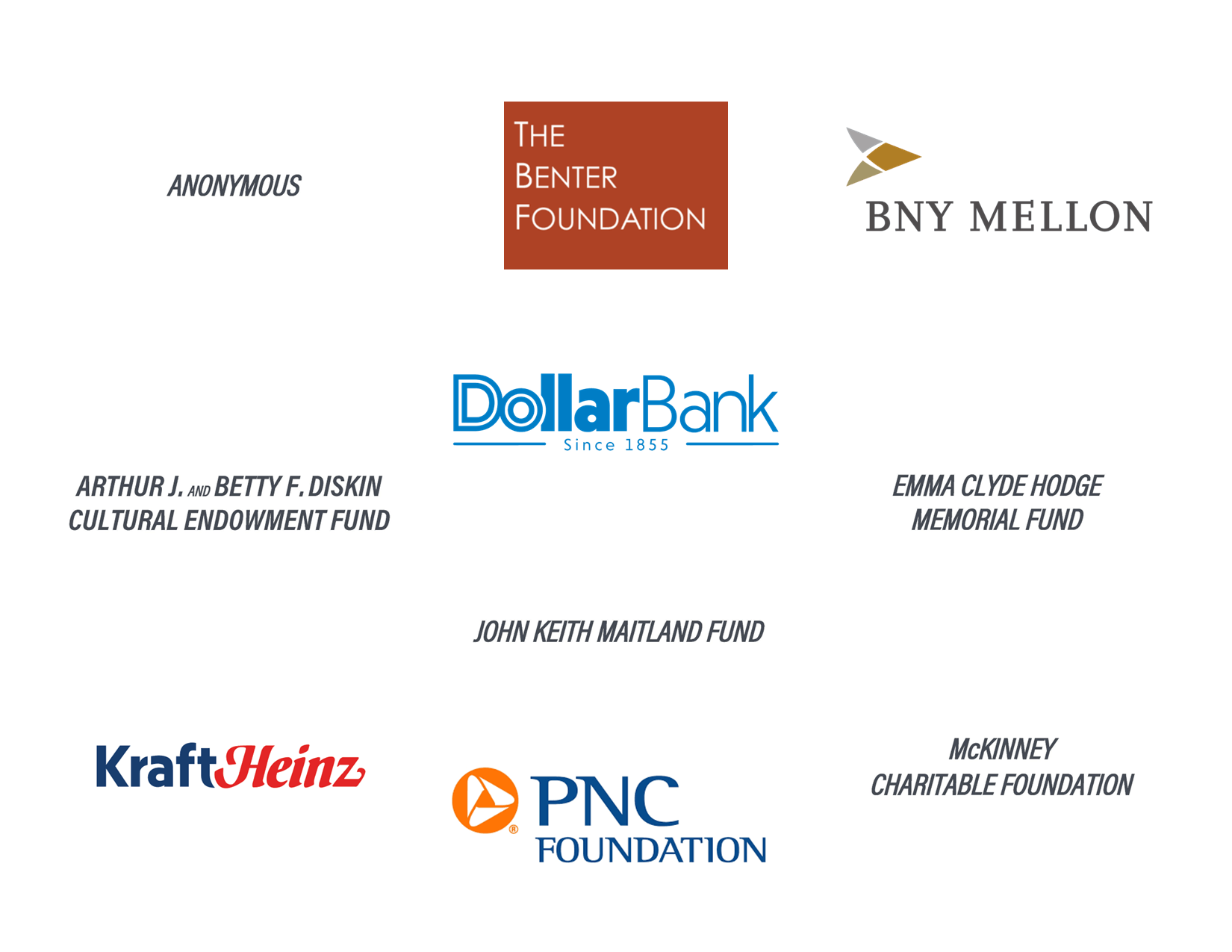 $10,000 - $19,999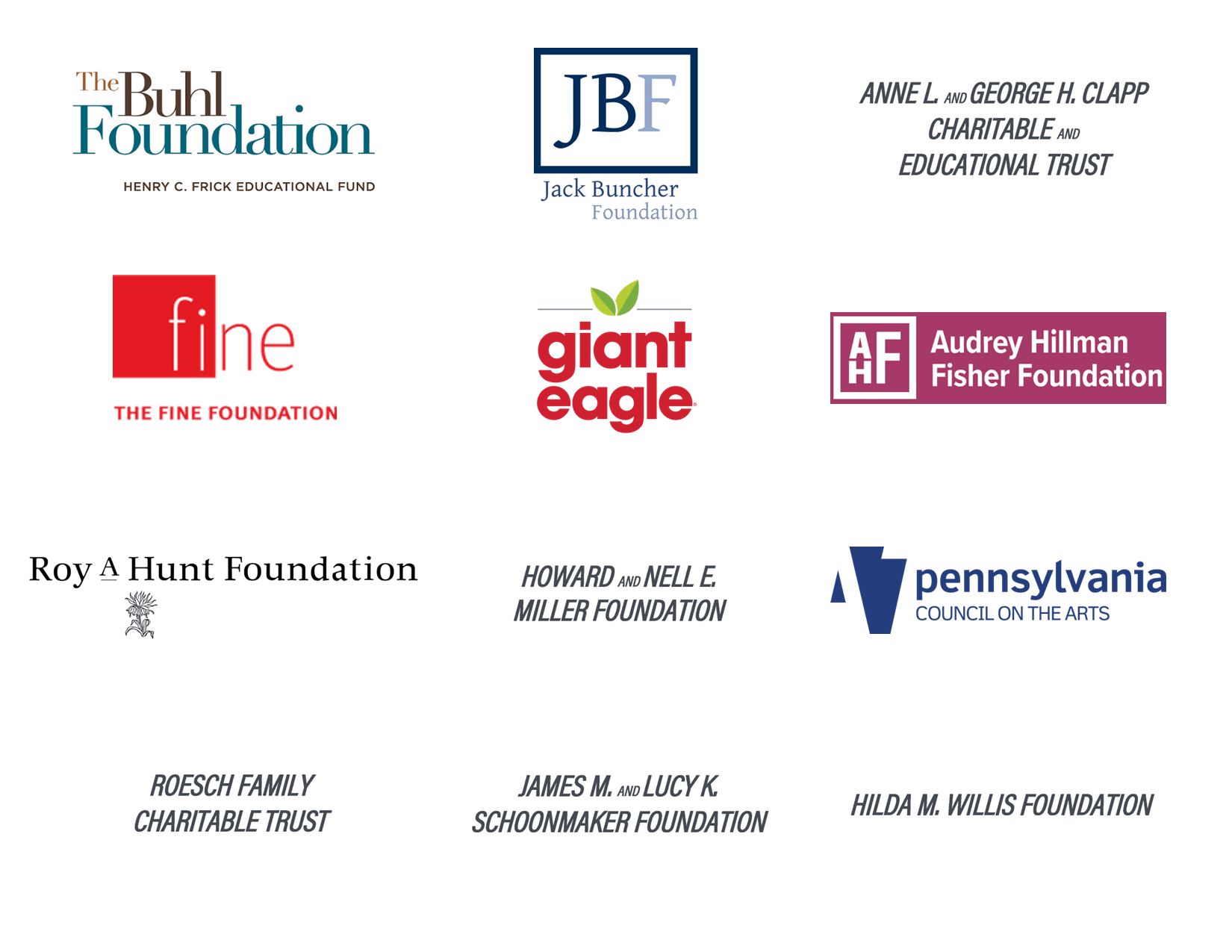 For a full list of our institutional partners, see below:
$50,000+
Allegheny Foundation
Highmark Blue Cross Blue Shield
$20,000-$49,999
Anonymous
Arthur J. and Betty F. Diskin Cultural Endowment Fund
Emma Clyde Hodge Memorial Fund
John Keith Maitland Fund of The Pittsburgh Foundation
McKinney Charitable Foundation
$10,000-$19,999
The Jack Buncher Foundation
Clapp Charitable Trust
Henry C. Frick Educational Fund of the Buhl Foundation
Giant Eagle Foundation
Howard and Nell E. Miller Foundation
Roesch Family Charitable Trust
James M. and Lucy K. Schoonmaker Foundation
Hilda M. Willis Foundation
$5,000-$9,999
Bozzone Family Foundation
Burke Foundation
FISA Foundation
MAK Fund
Lewis A. and Donna M. Patterson Charitable Foundation
UP TO $4,999
Actors Equity Foundation
Hefren-Tillotson, A Baird Company
James T. and Hetty E. Knox Fund
RMK Fund of The Pittsburgh Foundation
Robinson Family Foundation
UPMC Health Plan
Phillip H. and Betty L. Wimmer Family Foundation